Schools
To go along with The Sea Knows, Alice and Alan provide an energetic, interactive assembly where students explore and participate in the magic and mystery of the underwater world and exercise their creativity and imaginations.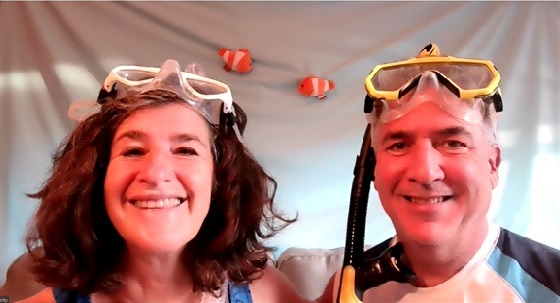 Dig Deep Explorers (Pre-K – Grade 2)
Also offered as a Virtual Program

Help young explorers learn to observe the natural world (even their own backyards) by starting with what they know and then asking questions which will help them reach wide and dig deep. This energetic program includes an interactive reading of The Sea Knows, activities, music, and more!
"Oh my goodness! That was so much fun! I love the energy you and Alan brought to the presentation. Thank you!" —James Nesbitt, Soaring Heights Pre-K-8, Boulder, CO
"Wonderful! Kids had a great time! Not only did the students enjoy it, but it was also a good learning experience for them!" —Eastland Elementary School, Shannon, IL
"Thank you for this morning, it was great! I can hardly consider this work when i get to work with authors as wonderful as you both!" 
—Loren Limongelli, Book Revue, Huntington, NY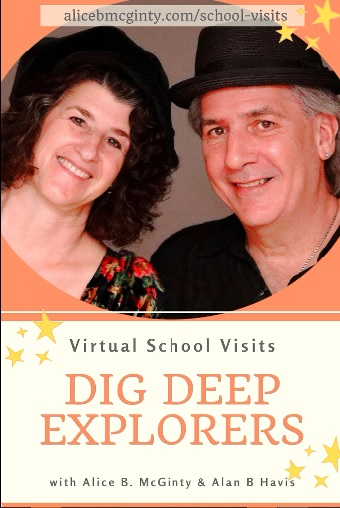 Bookstores
Alice and Alan provide interactive programming to accompany book signings, including music, crafts, readings, and more.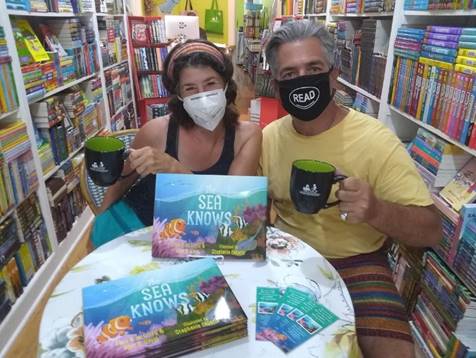 July, 2020
Alice and Alan's March to the Sea – East Coast Indie Bookstore Tour
Events Calendar
Friday, February 5, 2021: Virtual School Visit, Dig Deep Explorers, Bismark-Henning School District, Dig Deep Explorers
Wednesday, January 27, 2021: Virtual School Visit, Dig Deep Explorers, Hodgkins School, Hodgkins, IL
Friday, December 18, 9 a.m. GMT: Dig Deep Explorers Virtual Presentation, Soaring Heights PK-8, Boulder, CO
Friday, November 13: Virtual School Visit, Eastland Elementary, Shannon, ILMonday, November 9 and
Tuesday, November 10: Virtual School Visit, Palastine Grade School, Palastine, IL
Sunday, September 27, 12 p.m. EST, Pages Bookshop, Detroit, Dig Deep Explorers Virtual Presentation
Thursday, July 16: Book Revue, Huntington, NY, Dig Deep Explorers Virtual Presentation