So we're in Chicago on the coldest weekend of the winter. This year it was Valentine's Day weekend, but the coldest weekend changes every year to the one weekend each winter that I happen to find myself in Chicago.
Regardless, Alice and I find Chicago magical. The old historic Chicago hotels like the Drake, the Knickerbocker, and the Palmer House. The larger than life shops along Michigan Avenue. And of course the multitude of gastronomical delights from Chicago style pizza to grand steakhouses.
But on this trip, we experienced something new . . . parlor magic. Up close and personal. Right before our very eyes. Two rows, thirty people, and an unobstructed up close view of one very good magician. In a matter of one hour we were transformed.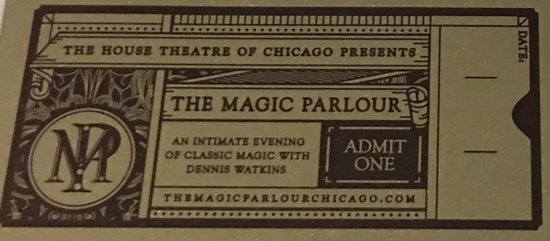 Ticket for The Magic Parlour
His trade is slight-of-hand and ESP magic. Cards would disappear in thin air and reappear someplace else. Cards were torn up only to be unfolded whole again. Dice were put in people's cupped hands and shaken, only to have the magician guess what the "up" number was. Repeatedly. People's names were correctly guessed. People's thoughts were articulated. And numbers, haphazardly taken from here and there were transformed into an order that perfectly matched the serial number on a dollar bill produced from the pocket of a randomly selected guest that began the show. All seemed absolutely impossible.
It got me thinking about what it is about magic that we find so engaging? I think I know the answer. It's the ability for a short time to get us to suspend reason and transform us back to a time when we were kids. When we didn't know the answer to how everything worked. When so many of our experiences were fresh and new and . . . magical. Magic took me back to that time, and back to my happiness.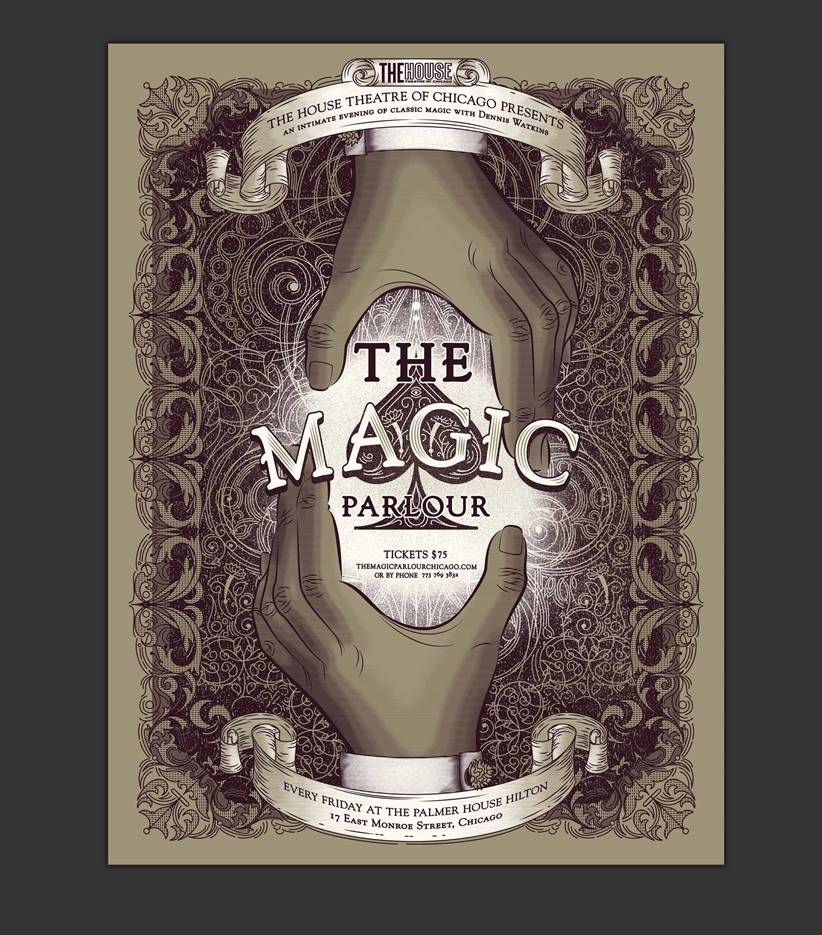 Poster for The Magic Parlour